Did you know that Family Connections, Inc. is a primary provider for Ukraine adoptions?
Prospective parents, interested in Ukraine, will need a primary provider because Ukraine is not a Hague Convention country. This means that there are no outside agencies permitted to operate in Ukraine and assist in matching children for adoption. So, what does your primary provider do?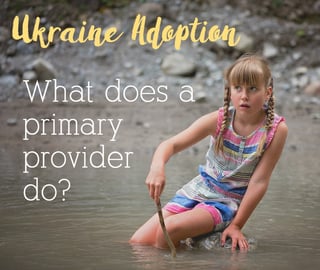 FIRST, we, as a primary provider, oversee the entire adoption process to ensure that everything is done correctly and efficiently. International adoption can be time consuming, confusing and complex. We are here to make sure the process goes exactly how it is supposed to.
SECOND, we ensure your home study and dossier will be acceptable to the USCIS and to the Ukraine government. If you are a New York State resident, we will conduct your home study. Both the US and Ukraine governments can be very picky about paperwork, and we have years of experience with just how picky they can be. We help to make sure your visa applications are ready before submission. We also work with a facilitator in Ukraine who knows the process from beginning to end. Our facilitator will handle translating and submitting your dossier, making appointments to have your dossier approved and to go over the profiles of children who are available for adoption.
THIRD, we prepare you for travel to Ukraine. Our executive director, Anita Stevens, has traveled to Ukraine with a client to experience the matching process first-hand. We have pre-travel preparation for you. Once you are in Ukraine, your Ukrainian facilitator will guide you through the process. They will do everything from picking you up at the airport, arranging for a tour of Kiev, make your appointment with the SDA for you, arrange for translation services, accompany you the orphanages, help you through the Ukrainian court process and more. While we cannot operate in Ukraine, your Ukraine facilitator will take good care of you and guide you through the whole in-country process from beginning to end.
FOURTH, we assist in the finalization of adoption once back in the US with your new child. If you are in New York, we will provide post-placement services and guidance through the court process. If you live in another state, we will help to make sure your post-placement reports will be acceptable to Ukraine and guide you through the post-adoption process for Ukraine.
In essence, your primary provider is there to be your guiding light through the twists and turns of an international adoption. If you live outside of New York State, we will work with your home study provider to ensure that your home study and post-placement reports will be acceptable to both the USCIS and Ukraine. If you live in New York State, we will be there every step of the way to make sure that the long and complicated Ukraine adoption process is done right and with minimal delays.
For more information on Ukraine adoption, check out our main Ukraine page here. If you have any questions or would like to know more, feel free to give us a call at (607) 756-6574 or (800) 535-5556, email us at info@adoptfamilyconnections.org, or click the link below to schedule a consultation with Anita or Dan!