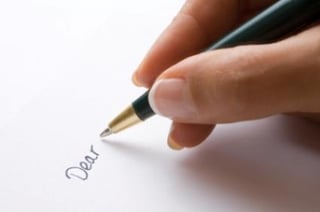 What are Reference Letters for Adoption?
This is probably one of the most asked questions when it comes to home study paperwork for adoption. During the home study process you will be required to submit several documents such as birth certificates, marriage license, financial forms and you will also be asked to supply letters of reference. Some agencies will have a form that your reference writers can complete and some will request a written letter. The agency will ask you to provide between three and five letters of reference from non-family members. Many people will ask; What should be in these letters? Who should I ask to write them? Who do I send the letter to? Below is an overview of the ins and outs of adoption reference letters.
Who should I ask?
Close and long-time friends that you have known for at least five years
Neighbors
Church members where you attend church
Pastor or Clergy
Co-workers
Friends that you spend time with especially those who may have children or have experienced you interacting with children.
**Reference letters should NOT come from family members/close relatives.
What should be included?
Information as to how they know you, including how long they may have known you
Any information about your character
Describe your strengths
Do they recommend that you adopt
Attributes you may have that would be fitting for adopting/parenting a child
Information about your marriage/relationship
Describe each person
Current parenting skills
What must be included:
The letter must be dated
Print and sign your name
A letter can be faxed or scanned to the home study provider but they must also mail the original to the home study provider for the file.
When you ask people to write you a letter of reference be sure to provide an idea of what your agency wants. Giving them a sample letter or even the hints and tips listed above will help make the letter writing process easier. Provide them with the person to whom it should be addressed, the address of the agency, and the phone number of the agency in case they have any questions. Above all remind them to be sincere.
Here's A Sample Letter:
July 20, 2015
To whom it may concern,
I have known Sam and Jody Smith for 10 years. I first met Sam and Jody when we were in college and we have been friends ever since. We live in the same community and are both involved with our neighborhood parks committee where we have worked together to keep our parks safe and clean for the children in our neighborhood.
Sam and Jody have watched my three children ages 3, 5 and 7 on several occasions. I trust them completely with their care and well being, Sam and Jody have shown great kindness and patience when caring for my children. They are quick to play a game with them or read them a bedtime story. I have observed Sam and Jody with the neighborhood kids as they worked at the parks and they are always compassionate and giving of their time and resources. From observing the way they interact with my children and the children in our neighborhood, I know that they would both be excellent parents. They have a solid marriage and are committed to each other. They are financially able to provide a wonderful life to a child.
Sam is a kind, genuine and reliable person who is always there to lend a helping hand. He is trustworthy and hardworking. Sam is the type of person you can count on to be there for you when you need him.
Jody is a quiet and gentle person who loves to help others. She is a volunteer at the local kids center and is very patient and understanding of the needs of the children who come to the center. Jody is a wonderful example to the children she interacts with, she is always ready to help the kids with their homework or just listen to their concerns.
I do not know of anything in their character or history that should prevent them from being successful adoptive parents. I wholeheartedly give my recommendation of Sam and Jody to adopt a child.
Sincerely,
John Doe
Have more questions? Let Us Help!

Family Connections, Inc. is an authorized New York State not-for-profit child placing agency who has achieved Hague Accreditation through IAAME. Family Connections, Inc. would be honored to support your family's adoption plan. Please contact Dan or Angela at 607-756-6574 or info@adoptfamilyconnections.org to learn more about your adoption options and the agency's adoption services. The agency provides services to families throughout New York State, including but not limited to, Cortland, Syracuse, Watertown, Albany, Rochester, Binghamton, Elmira, Corning, Ithaca, and the New York City area. If you would like more information on the home study process you can download The Adoption Home Study Guide below. If you would like to learn more about adoption or if you would like to schedule a free individual consultation to discuss your adoption options you can call our staff at 607-756-6574.