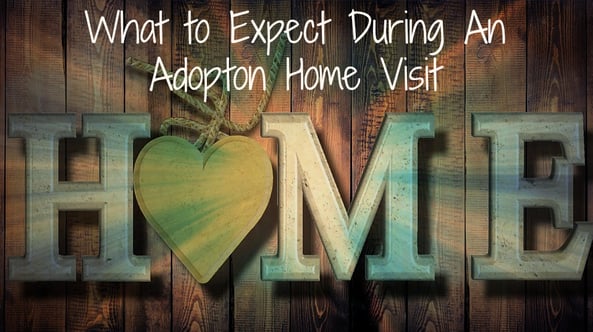 Are you ready for your adoption home study visit?
Wondering what the visit will be like?
If you are asking yourself these questions here are some tips to make this time less stressful.
Adoption is stressful enough, there are many decisions to be made, a ton of paperwork to complete and reference letters to request, the last thing you need to be worried about is your home visit.
Here is a list of things to keep in mind:
RELAX: The social worker is not there to judge you, they are there to learn more about you and your family and also to be sure your home meets the safety guidelines set by your state of residence. The Social Worker is not just there to see your home, this is a time when you will be asked a lot of questions also, about your childhood, your marriage, your relationship with your parents and siblings, what your adoption plans are, and many more.
PREPARE QUESTIONS: This is a time when the social worker will help you understand the adoption process. It is also an opportunity for you to ask adoption questions and explore the type of child that will be entering your family.
BE YOURSELF: Be honest and upfront with information. If you have something in your past you are not proud of (an arrest, an addiction and/or treatment, etc.) be upfront and honest with your social worker from the beginning. It can save a lot of time and show you are making an effort to be truthful and sincere with your adoption agency. Past indiscretions do not always mean you cannot adopt, but the most important thing to remember is fully disclosing things that have happened in your past from the moment you contact your agency is highly important.
EXPERIENCE: Take the time to learn and grow from this experience. Most prospective adoptive parents are anxious about their home visit but then find the experience fun and exciting. The best thing you can do is relax and learn from the home visit, it will help you gain insight and understanding about adoption.
HOME: Here is a list of the safety areas that a social worker will be looking at in your home. Remember these vary according to your state of residence and if you are concerned about something, ask your social worker before the visit so that you are prepared when they come.
A plan for child proofing if no children are currently in the home or child proofing (e.g. outlet covers, cabinet locks, gated stairs)
Fire/smoke detectors on every level of the home
Carbon monoxide detector in the home
Potential hazards (e.g. medicines, cleaning supplies) secured and out of reach
Railings of stairways
Fenced, locked and alarmed pool (if any)
Gated and protected fireplaces and/or wood stoves (if any)
Secured firearms in a locked gun safe with ammunition securely stored and locked in a separate location
Overall maintenance of the home inside and out
Other potential safety concerns
Adequate space for the addition of a child(ren) to the home
Appropriate bedroom space (e.g. size, windows, proximity to parent(s)' bedroom)
Bathroom facilities
Kitchen/dining area
Recreational and relaxation space (e.g. living room, playroom)
If the Social Worker has any concerns regarding the safety of the home, the prospective adoptive parents will be given an opportunity to correct the safety hazard. Once corrected, the Social Worker will return to the home to inspect the change and reassess the home's suitability for a child(ren).
For more information download our agency Home Study Guide by clicking on the link below:

Family Connections, Inc. is a New York State authorized adoption agency that has achieved Hague Accreditation from the Council on Accreditation. With over twenty years of experience in adoption we would be happy to help you explore all your adoption options. To schedule a free no-obligation consultation or talk with our staff about domestic or international adoption call 607-756-6574. Family Connections, Inc. provides home study and post-adoption supervision for families living in Buffalo, Syracuse, Albany, New York City, Long Island, Binghamton and throughout New York State.