Towards the end of the intercountry or international adoption process, you will be applying for one of two visas – an IR4 visa or an IR3 visa. I many countries, you obtain a full and final adoption in your child's home country that is recognized as such by the US government. In this case, you receive an IR4 visa. This results in citizenship for your child that is effective as soon as your child enters the US, although your child's citizenship papers come about eight to ten weeks later.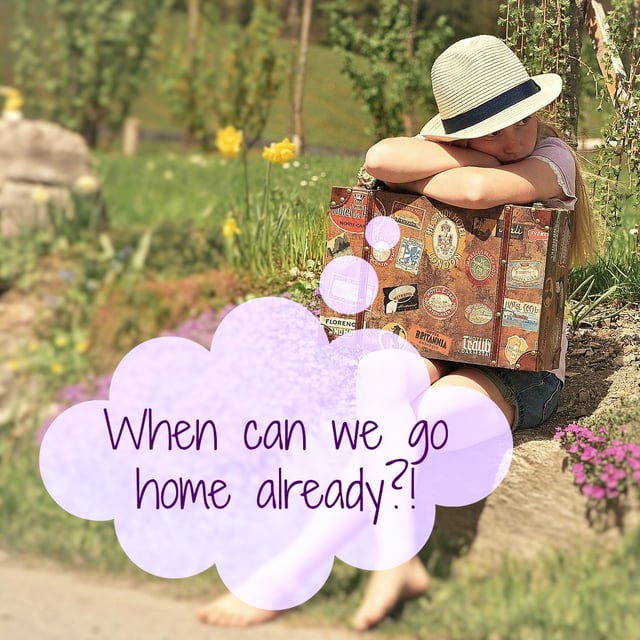 In some countries such as Pakistan, Jamaica and Taiwan, children are placed in their prospective adoptive homes under a guardianship placement rather than an adoptive placement. This means that the US does not recognize the placement as a full and final adoption. As a result, you will recieve an IR4 visa for your child. Practically, this means that when you enter the United States your child does not have automatic citizenship. You instead receive a green card for your child. Within the next six to eight months (depending on your state of residence) you will finalize the adoptive placement in your state of residence. After finalization, your child is a citizen of the United States. You will have to pay a fee ($650.00) and apply using an N600 form for a citizenship certificate. At this point, your child can also apply for a US passport.
Both the IR4 and IR3 visas are issued by the Embassy or Consulate of the child's home country after the approval of the I600 (petition to classify orphan as an immediate relative). The I600 petition is submitted after you have been granted a full and final adoption or a guardianship of a child in their home country. The court papers and other supporting documents such as your child's new birth certificate and passport accompany the I600 petition.
After the I600 petition is approved it takes about two weeks to receive your visa interview appointment. By this time in the adoption process, you will no doubt be impatient to have the visa interview happen. You can finally see the end of the tunnel. If your situation is typical after you go to your visa interview, you can be home within two to three days of receiving your visa. After a successful interview it will usually take about twenty four hours to receive your visa. The US Embassy or Consulate has to transmit their approval electronically to Washington, DC. Within twenty-four hours, the visa will be emailed to the Embassy or Consulate. You will then return to the Embassy or Consulate and the visa will be placed on your child's passport.
There are no rules or regulations that govern how long an Embassy or Consulate can take to schedule the visa interview but it takes a minimum of two weeks. In addition, the Embassy or Consulate can launch a further investigation into the circumstances of your adoption process at its discretion. These decisions are based upon their evaluation of the I600 application. In most countries, however, there is a typical time line for the visa process. As those particular processes become known it can create the appearance of a stable time line for that country's process.
It is important to remember that in an intercountry adoption, receiving visa appointments can come sooner or later that what you may have come to expect from a particular country. Of course, sooner is most welcome and later can cause you anxiety. It is also important to remember that while the US State Department encourages Consulates and Embassies to prioritize adoption cases, the everyday lives of government can delay the typical process. By the time you are waiting for your visa interview, even a couple of days past the "normal" expectations can make you anxious and you can find the waiting to be intolerable. Please try to remember that government employees have illnesses, holidays, doctor's appointments, and family emergencies just like any other working person. These events can delay your visa process while others assigned to different Embassy or Consulate officers get their visas more quickly. There is nothing you can do if your visa appointment gets delayed but try to be patient.
The reality is that you should not make plans to travel until you have a visa appointment. Purchasing changeable plane tickets can save you money and give you a little peace of mind. Psychologically you have to be prepared that the time between the approval of your I600 and your visa interview can be shorter or longer than other adoptive families. In an adoption process, any delay can make you anxious. If you have realistic expectations and a flexible understanding of the typical process for your international adoption, this anxiety can be eased from the start.
Since there are no rules about the process being completed within specific time limits, you have to be patient and wait. Gentle inquiries may provide you with information, but calling and making demands on the Embassy or Consulate staff may only end up delaying your visa. It is hard to wait, but eventually the call will come. After going to the Embassy or Consulate and receiving the visa to bring your child home, the joy will cause you to forget and will make the wait, in hindsight, look less significant.