---
Many older orphaned children are in orphanages in foreign countries and need a family. Americans who are able to afford the adoption process by using their own savings or by fundraising in their community are reaching out to these children and adopting older children so that they can have a family.
As you bring your beautiful older adopted child home, the process of the paperwork and tasks you have finished to make this possible becomes a good story to tell and maybe exaggerate. After all of your hard work and patience, when you are finally coming home with your child it seems like a simple, easy price to pay for the beauty of your love for this child.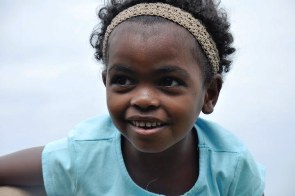 As you walk through your relationship with this older child, you will experience the frustrations of every parent – how to work out the relationship of Mom & Dad with this new child with love and wisdom. A sentence in the book "The Shack" by William P. Young illustrates this beautifully. "It is not the nature of love to force a relationship, love just opens the way." I encourage you to let your love open the way for your child to walk through. The power of your love can overcome all the walls an older adopted child may have erected to protect him or herself. Your child has been orphaned by the death, abandonment or abuse and neglect of a parent. You have just finished an adoption process that may have felt like an intense struggle and maybe even a battle. You have had to be compliant with state and federal laws as well as the laws, rules and regulations of your child's mother country. You have experienced delays, mistakes, errors and seemingly endless waiting for the next phase of your adoption process to begin.
Take heart, because your love has brought your child out of a life that would have seen them in an orphanage where lack of family can produce fear, sadness, and feelings of rejection and loss.
One can easily believe that bringing your child home is where the story ends, like a fairy tale. In reality, however, your life with your child is just beginning. Parenting any adopted child who is an older child (from two years old to sixteen) will have different challenges and struggles. You will have to learn different ways to encourage attachment and help your child through the struggles. You may need professional help to heal some of the hurts of your child's past experiences. The work of a parent never ends, it simply changes and adapts to the age of the child.
Just as your love has opened the door for your adopted child, it will continue to encourage and motivate you through the challenges of parenting an older child. Reach out to your agency for education referrals and advise if you feel that you need it. Keep reading good books on parenting older children and attachment. As you do, you will find the strategies and solutions you need for the unique issues that you face in adoption of an older child.