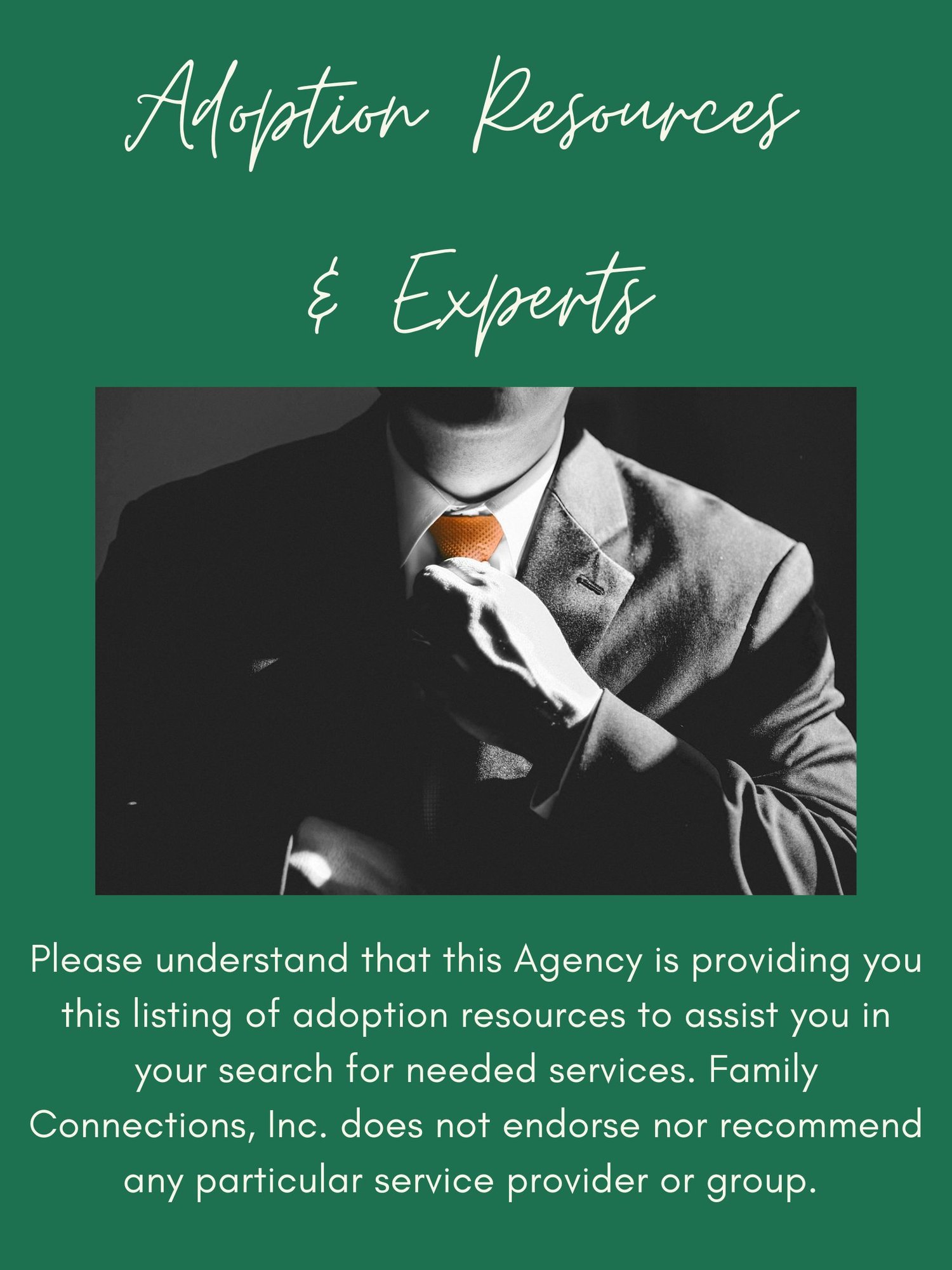 Medical Experts (specializing in the medical needs of adopted children):
Behavioral Experts:
Adoption Support Groups/Networks:
Adoptive Families Community Group (Ithaca, NY):

http://adoptivefamiliesofithaca.weebly.com
Families for Russian and Ukrainian Adoption (FRUA): www.frua.org
New York State Citizens Coalition for Children, Inc.: www.nysccc.org
New York State Families with Children from China (FCC): www.fccny.org
Hillside: https://www.hillside.com/services/behavioral-health-services/
Long Island Adoption Support Group: http://liadoptionsupport.com/
Adoption Radio Show on Voiceamerica.com every Saturday at 2:00pm CST
Adoption Publications/Literature:
Professional Adoption Organizations:
Adopt 2 Connect (social networking site for adoption): www.adopt2connect.com

Adopt 2 Connect is a social networking site for adoption. Whether you are thinking about adoption, are in the process of adopting, or have adopted, Adopt 2 Connect can connect you with experience adoptive parents and adoption professionals.

Americans for International Aid & Adoption: http://www.aiaaadopt.org/

Americans for International Aid & Adoption has been placing children from Asia, South and Central America, and Eastern Europe since 1976. They have a strong emphasis on waiting children: older, sibling groups, and children with special needs

National Adoption Center: www.adopt.org

The National Adoption Center expands adoption opportunities for children living in foster care throughout the United States and is a resource to families and agencies that seek the permanency of caring homes for children.

The Children's Bureau of the U.S. Department of Health and Human Services: www.acf.hhs.gov

The Children's Bureau supports programs, research, and monitoring to help elimiate barriers to adoption and find permanent families for children.