International adoption (aka intercountry adoption) is a complex process that requires the coordination of professional adoption services to ensure the welfare of children and the proper transfer of custody of an orphaned child to adoptive parents.
Adoption Service Providers in the United States must meet high standards of professional conduct under the Hague Convention on the Protection of Children and Cooperation in Respect of Inter-country Adoption. The U.S. Universal Accreditation Act of 2012 (UAA; effective July 14, 2014) requires all U.S. Adoption Service Providers to be Hague Accredited by either IAAME or CEAS or to be supervised by a Hague Accredited agency to ensure adherence to ethical standards of practice and to protect children and adoptive families.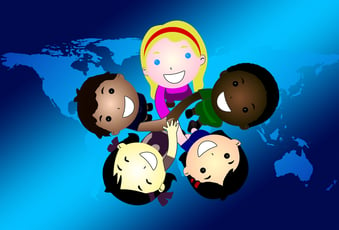 All inter-country adoptions are required to be supervised by a Primary Provider under the Hague convention. A Primary Provider is a Hague Accredited Adoption Service Provider who is responsible to provide or verify the provision of the required six adoption services as indicated by the Hague Convention on the Protection of Children and Cooperation in Respect of Inter-country Adoption.
The six adoption services that are required with all inter-country adoptions are:
Identifying a child for adoption and arranging an adoption
Securing the necessary consent to termination of parental rights and to adoption
Performing a background study on a child or a home study on a prospective adoptive parent(s), and reporting on such a study
Making non-judicial determinations of the best interests of a child and the appropriateness of an adoptive placement for the child
Monitoring a case after a child has been placed with prospective adoptive parent(s) until final adoption
When necessary because of a disruption before final adoption, assuming custody and providing (including facilitating the provision of) child care or any other social service pending an alternative placement
Family Connections, Inc. is a New York State authorized adoption agency that has achieved Hague Accreditation from IAAME. The agency is a leader in international adoption with over twenty years of experience supporting children and adoptive families. The agency provides home study services and post-adoption supervision services for families adopting children from around the globe. The agency also acts as a Primary Provider for families wanting to adopt from Belize, Bulgaria, Honduras, Hungary, Jamaica, Pakistan and Ukraine.
The agency would be honored to support your family's adoption plan. Please contact our staff at 607-756-6574 or info@adoptfamilyconnections.org to discuss our adoption services and the options available to you. Click the link below to schedule a free, no obligation consultation with one of our adoption professionals.