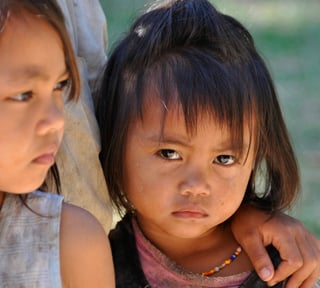 As you prepare to adopt a child internationally you will soon need to prepare your dossier paperwork. Below is a guide to help make the process easier. Your dossier is a representation of you as adoptive parents to a foreign country, getting it right is important.
Where should I start?
Contact your Primary Provider to ask for instructions on preparing your dossier.
Carefully review how each document should be prepared, there are different requirements and paying careful attention to detail will help save time and money.
Make a checklist to keep track of what is done and what needs to be completed.
Read all instructions carefully and ask questions to prevent mistakes.
Keep things organized in folders and binders to prevent lost paperwork.
There are many different people (doctors, law officials, employers, accountants, banks) you will have to contact for your dossier paperwork, be sure they clearly understand what is required.
What does that mean?
Notarization – Having a document notarized by a notary who is witnessing your signature and acknowledging you are who you say you are.
Certification – Having the notary's signature authenticated at the county level to show that they are authorized in the county to notarize documents.
State Authentication (Apostille or Great Seal) – Having a document that has been notarized and certified, authenticated at the state level where they will acknowledge the authority of the county to certify a notarization.
Country Consulate Seal - The consulate of the country from which you are adopting authenticates the United States seal or the state seals. Your Primary Provider will provide you with detailed instructions regarding obtaining the needed seals. The costs of the foreign country seals vary; your Primary Provider will provide you with the authentication fee. To expedite the authentication process, you may be able to hire a courier service to hand carry the documents to the Consulate to be authenticated.
**Check each document to be sure that all items are worded and spelled correctly, all names, addresses, dates of birth and passport numbers are correct. This is an important step and being careful here can save you a lot of time and effort. Each step in this process can cost you a fee and having to re-do paperwork can be expensive.
What is the next step?
Make a copy of your documents each step along the way. If they are leaving your hands they may get lost and keeping a copy can be a lifesaver.
You have all your paperwork prepared and checked. If you are sending it off to be authenticated be sure to mail it using a shipping service that you can track. Losing the documents at this point will cost you precious time and money.
Once all of your documents have been authenticated you will need to send them to your Primary Provider for them to check the documents and approve your dossier. They will let you know if a document needs to be redone and why. Again, track that package!
Your dossier will be submitted to the officials of the country from which you are adopting for approval of the dossier.
Now what?
Wait - Waiting to hear if your dossier has been approved can be hard, focusing on the outcome makes it easier. You are now one step closer to adopting your child internationally.
Stay With It - One of the most important things you can do to make this adoption process go smoothly is to stay engaged with your Primary Provider and home study agency. Check in regularly to make sure you are on time with paperwork and documents.
Get Ready - Prepare for the arrival of your child, with the completion of your dossier you are one step closer.
Make it fun, keep the goal in mind. Reward yourself when you reach certain goals along the way. This will take the anxiety out of your adoption dossier preparation.
Family Connections, Inc. is a duly authorized New York State agency that has achieved Hague accreditation through the IAAME. Family Connections offers home study services, Primary Provider services and post placement/post adoption services to families wishing to adopt internationally. If you would like more information about international adoption you can reach a staff member at 607-756-6574 for a free private consultation to explore your adoption options. You can also find more information about international adoption by downloading the guide below: