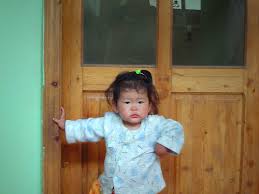 Can you invest in the life of a child?
Orphaned children from around the globe need loving forever adoptive families. For some prospective adoptive families the costs associated with international adoption can be prohibitive.
Costs associated with an inter-country adoption support an array of services including:
(1) professional services (e.g. home study investigation, child background checks, travel preparation, adoptive placement, post-adoption supervision/support)
(2) document preparation (e.g. dossier authentication)
(3) foreign government adoption fees
(4) child care fees (e.g. orphanage donation)
(5) passport and visa fees; and
(6) travel expenses (e.g. airline tickets, food and lodging).
The cost estimates associated with your specific adoption plan will be provided to you by your International Adoption Placement Agency. Depending upon your adoption plan, inter-country adoption costs can range from an average of $25,000 to $40,000. All fees paid in relation to your inter-county adoption are for necessary goods and services.
So how can you invest in the life of a child and obtain the needed resources for your inter-country adoption?
Save, Save, Save (find ways to save money within your current household budget)

Delay unnecessary expenses (e.g. remodel the bathroom another year, drive your car for a couple more years)

Have fundraisers (e.g. rummage sale, bake sale, t-shirt sale)

Encourage your family to gift you with adoption money instead of gifts on your birthday and holidays

Ask a family member to gift you a part of the adoption

Secure a loan interest loan (e.g. home equity line of credit, bank loan)

Apply for grant money - there are many organizations that provide grants to families adopting internationally

Remember that there is a Federal Tax Credit for Adoption
Visit the Family Connections, Inc. website for more ideas and links to loan, grant and fundraising opportunities by Clicking Here.
As a single person working as a social worker with a limited income, I have invested in the lives of four orphaned children. My children are the best investment I have ever made. I have never let the costs of international adoption stop me from providing a loving home for children who are orphaned abroad. I used all of the strategies listed above to bring my children home. My children are priceless!
Family Connections, Inc. is an authorized New York State adoption agency who has achieved Hague Accreditation from the Council on Accreditation. The Agency has been supporting families adopting internationally for twenty years. The Agency provides home study services and post-adoption support/supervision services for adoptive families. Family Connections, Inc. supports familiy thoughout New York State including families who reside in Syracuse, Binghamton, Utica, Rochester, Elmira, Corning, Albany, New York City, Long Island and all towns in beween. The Agency works in partnership with International Adoption Placement Agencies who place international children into adoptive homes. We would be honored to support your adoption plans. Please contact Renee or Anita at 607-756-6574 or renee@adoptfamilyconnections.org.
To Learn More About International Adoption (aka Inter-country Adoption), please download the free guide to international adoption below.