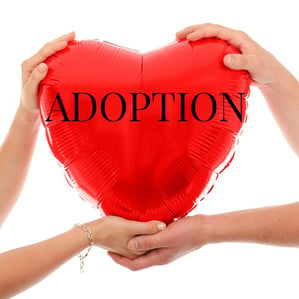 When you look to define what adoption means you come across several applications of the word. Perhaps the most fitting is "the act of taking something on as your own, embracing ideas and habits". The word adoption comes from the Old French word adoptare, meaning "to choose for oneself." As an adoptive parent, I can say this was a choice we made for ourselves, something we longed to do and after researching our options we set forth to make it happen if it was meant to be. Adoption is much more than the definition, the way that this child can impact your life is profound. Adoption can bring joy beyond belief.
The adoption process itself can also bring challenges, but staying the course and educating yourself about adoption can help. The first thing to remember is that you are making this choice for yourself and you are the one responsible for learning your options. If you are considering adoption, explore and research the options available to you. You may be contemplating adopting an infant, an older child or even a sibling group. You may choose to adopt internationally (inter-country) or adopt domestically, and even within these two types of adoption there are many options.
When considering domestic adoption, you can either adopt a child from the social welfare system all across the United States or you can choose to adopt an infant that has been surrendered by his/her birth parents either through an agency adoption or a private adoption with an attorney. Domestic infant adoption can involve a closed, open or semi-open relationship with the birth parents. These two avenues are very different and with research on your part you can learn what best fits your family. Talking with adoption professionals who can help you understand the myriad of options available to you and what the process involved is, can help you better determine the adoption plan that best fits your family. For more information on domestic adoption you can download our booklet Adoption Option by clicking on the link below or call us at Family Connections, Inc. to discuss the adoption options available to you.
International adoption is very different from domestic adoption. You will work with an agency to complete a home study and either the same agency or a different agency will work with you as a primary provider to help locate a foreign born, orphaned child for your family. As a primary provider they will work with foreign orphanages and governments to locate a child that meets the criteria you have set. Are they healthy, a toddler, an older child, have special needs? These are all things you will explore during the home study process to help you find the type of child that is right for your family. If you want more information about international adoption you can download our International Adoption Overview below.
Family Conncections, Inc. is a New York State authorized child placing agency who has received Hague Accreditation through the Council on Accreditation. We offer domestic and international adoption home study services, post adoption/post placement reporting services. We offer free, no obligation consultations to families considering adoption. If you would like to speak with an adoption professional please contact Anita or Renee at 607-756-6574 or 1-800-535-5556.