If you are pregnant and not sure you want to parent your baby you need to understand you have options and rights. If you are considering placing your baby for adoption you may have some questions. Here are some answers to the questions you may have: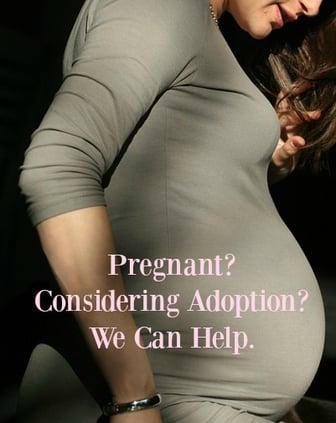 Will my child know that I made a loving choice? Yes! Adoptive parents have a great deal of respect for birth parents and the difficult decisions they have made. They can share this with the child as they grow.
Will my privacy be respected? Yes! Your privacy is important to us. Everything is highly confidential.
If I meet with an agency to talk with them about adoption do I have to place my baby for adoption? No! You are not obligated to anything. Until the birth of the child you are simply making a plan and then after the birth of your child you will decide if you still want to place your baby for adoption. In New York State you cannot sign any paperwork placing your child for adoption until after the birth of the child.
Will placing my baby for adoption cost anything? No! There is no cost to birth parents, all expenses are covered by the adoption agency and adoptive parents. There are many ways an adoption agency can help support a birth mother. The adoption agency can help you find an attorney, help locate housing, food, transportation, medical services and may be able to provide financial assistance for pregnancy related expenses.
Will I receive counseling services? Yes! Every birth parent will be given counseling on their adoption options by their agency. This counseling gives birth parents information regarding their choices for adoption. If you choose to place your baby for adoption the agency will help you make an adoption plan and find an adoptive family. Counseling is available before, during and after placing your baby for adoption.
Can I get pictures of my child or visit my child after I place them for adoption? Yes! There is a legal document known as a Post Adoption Contact Agreement that is agreed to by you and the adoptive parents that describes the type and amount of contact you will have with your child. You can receive a letter about the child with pictures and you may even choose to visit with the child. There are many options available for contact after adoption and an adoption attorney can help you understand your options. This Post Adoption Contact Agreement will be legally binding until the child becomes an adult (18 years old).
Understanding the adoption process and your rights as a birth mother can be overwhelming but at Family Connections we are committed to helping you explore all your options so that you can make the best decision for your baby and for you. Family Connections would be honored to help you understand the adoption process as you consider making an adoption plan for your unborn child.
If you would like more information about adoption you can contact our office at 607-756-6574. You can also contact us at info@adoptfamilyconnections.org . Family Connections provides adoption services throughout all of New York State. We look forward to supporting your adoption plans.
You can click on the link below for more information about the adoption process and your rights as a birth parent.