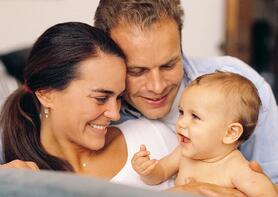 Adoption fees can seem overwhelming and they may seem impossible to meet. There are many ways to figure out how to pay for adoption. If you are looking to adopt, do your research, decide what type of adoption is right for you. Whether it is domestic or international adoption the choices vary even within those two avenues. So how can you pay for adoption? Here is a list of sources to consider:
GRANTS: There are adoption grants available to help cover some of the costs. There is an application process and paperwork to submit and the money is typically sent directly to your adoption agency to help cover the cost of your adoption.
FUNDRAISING: There are many ways to fundraise the money needed for adoption. Raising money through a t shirt sale, garage sale, bake sale, or even asking a local community group to hold a dinner or pancake breakfast can help cover some of the fees associated with adoption.
TAX CREDIT: The adoption tax credit for 2015 can help you get back up to $13,400 per child as long as the adoption of that child has been finalized within the given tax year. The adoption tax credit is non-refundable, meaning that it is limited to your tax liability for that year, however if it exceeds your tax liability, the extra amount can be carried to the next tax year for up to five years. Here is a list of some of the allowable expenses:

Reasonable and necessary adoption fees
Attorney fees
Court Fees
Travel Expenses, including meals and lodging
Remember to keep those receipts, this tax credit is worth $13,400 for 2015

EMPLOYEE BENEFITS: Some employers offer adoption incentives where they will cover a certain amount of your adoption related expenses. It is a good idea to inquire about what benefits your company may offer.
LOANS: There are many different types of loans that can help you fund your adoption. Talk with your bank and decide which of these that might work for you:

Loan from your 401K
Home Equity
Personal Loan
Adoption Loan
Refinance on your home.

GIFTS: If it is your birthday or for another holiday, ask your family to donate towards your adoption in lieu of a gift.
SAVE, SAVE, SAVE: It is never too early to start saving for your adoption. Start saving for the adoption fees beforehand and know what your potential costs are to be prepared when you are ready to start the process.
CUT EXPENSES AND BUDGET: Find ways to cut your monthly expenses and look closely at your budget to find ways that you can save more each month towards your adoption fees. Changing your cable, phone or internet plans can help, along with cutting back on eating out and looking for alternative entertainment that is free or low cost are some other ways to trim your budget.
Break down your adoption expenses into categories, some agencies require fees paid up front and some bill you as services are provided. This will help you know what you need immediately and what you are looking at several months from now. In the end it all comes down to the fact you are preparing to bring a child into your family and that is priceless. For more information on affording adoption you can check out our financial resources page.
For more information on adoption contact Anita or Renee at Family Connections, Inc., an authorized New York State child placing agency who has achieved Hague Accreditation through the Council on Accreditation. Family Connections provides home study and post placement/post adoption supervision services to families throughout New York State. You can reach us at 607-756-6574 or 1-800-535-5556 to speak with experienced adoption professionals.