The adoption of a child must be guided by ethical social work practice.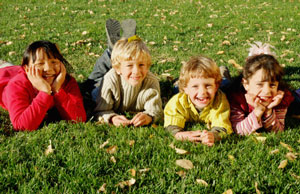 As you consider making an adoption plan for your birth child or wish to adopt a child, you must ensure that the adoption professions supporting you act ethically. As an adoption social worker for the past eleven years and an adoptive mother for the past fifteen years, I am committed to providing services to birth parents, adoptive families, and children that are ethical, honorable, moral, just, virtuous, and right. I am guided by my profession's Code of Ethics, the Medical Model of ethics and other Ethical Models of human behavior.
Social workers supporting and assisting you with your plans for adoption, placing a child for adoption as a birth parent or adopting a child into your family, are to act ethically using the following standards. It is the social worker's responsibility to:
Act in best interests of the child who is in need of a permanent, loving family
Promote the well-being and welfare of all persons involved
Respect the dignity and worth of each person - the birth mother, the birth father, the adoptive mother, the adoptive father, and the child
Recognize the importance of relationships between the birth family, the adoptive family, and the child
Respect and promote the right of clients to autonomy, freedom, and self-determination - to make their own decisions without influence from others
Understand and respect the culture of the birth family, adoptive family, and sending country in international adoption
Protect the birth parents', adoptive parents', and child's right to privacy and confidentiality
Be truthful and fully disclose
Do no harm
Family Connections, Inc. provides adoption services consistent with these ethnical guidelines. Family Connections, Inc., is an authorized New York State adoption agency that has achieved Hague Accreditation from the Council on Accreditation. The agency provides services throughout New York State including in Cortland, Syracuse, Ithaca, Binghamton, Elmira, Rochester, Albany, New York City, Long Island and all towns in between. The agency has been supporting birth families and adoptive families since 1994.
The services offered by Family Connections, Inc. include:
Support of birth families wishing to make an adoption plan for their unborn child
Home study investigations for all types of adoption (e.g. step-parent adoption, domestic adoption, inter-country adoption)
Post-placement/adoption support and supervision services for families who have adotped domestically and internationally
Primary Provider services for Pakistan and Ukraine
The Social Workers at Family Connectoins, Inc. would be honored to support your adoption plans. Please contact Anita or Renee at 607-756-6574 for a free and confidential consultation. The Social Workers can also be reached at info@adoptfamilyconnections.org or you can click below. We look forward to hearing from you!