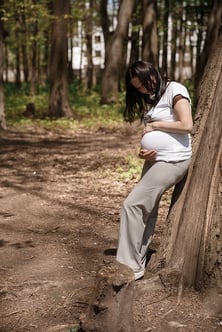 You are not alone! If you have an unplanned pregnancy and are trying to decide what is best for you and your unborn baby - You Have Options and Choices! You can choose to parent the child or to place the child into a loving adoptive family. There are three types of adoption options available to you. All the decisions are yours to make.
If you wish to explore adoption as an option for you and your baby, you have many choices! You can design an adoption plan that is right for you and choose an adoptive family that you know is the best for your baby.
Open Adoption Option: You and the family have an ongoing relationship. The birth parent chooses the adoptive family, the two families share identifying information, and they develop a relationship with one another. The relationship is defined by the birth parent. A birth parent can ask to have on-going contact with the adoptive family prior to the child's birth and after the adoption of the child. All of the choices for openness belong to the birth parent and are agreed to by the birth parent and the adoptive family.
Semi-Open Adoption Option: You and the adoptive family agree on the information that is shared by each party in the adoption. Each party could agree to share some identifying information, but not all. The birth family and the adoptive family may agree to maintain contact post-adoption through a third party such as an adoption agency. The wishes of the birth parent determine the degree of openness.
Confidential Adoption Option: You and the adoptive family do not share identifying information and have no relationship before or after the baby is born.
All the decisions are yours!
We at Family Connections understand that the reality of an unplanned pregnancy and making decisions regarding the care and parenting of your child is challenging. Family Connections is ready to support you as you consider options for you and your child. Family Connections provides services in New York State with specialized services in Central New York (Syracuse, Rochester, Ithaca, and Binghamton areas). All services are free and confidential.
Call us at 607-756-6574 or email at info@adoptfamilyconnections.org to talk with one of our social workers. We are here to help you understand all the options you have.