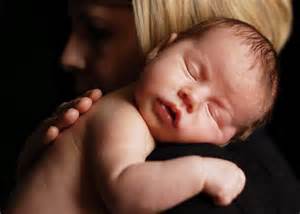 Often when I think back about my own adoption experience I remember the overwhelming feeling I had walking through the process in the very beginning. It was a roller coaster ride of emotions. First we were anxiously climbing up the steep hill of paperwork and then we were joyously flying down the other side at the thought of how our family will change. Now many years later I try to remind the families I work with that adoption takes the following:
Patience: This is probably one of the hardest things to have. In adoption there is process, emotions, and time. There are certain things that are just out of your control and you have to wait them out. On the other hand there are things you can do to help things move along faster. Getting your paperwork completed and back to your home study agency quickly is one way to stay on top of things. Waiting for an international child referral or meeting and matching with a birth mother is something you just have to be patient for.
Persistence: Keeping current with trends in adoption, staying connected with others who have adopted or checking in with your adoption agency are all ways to stay diligent with the adoption process. The best thing to do is to pay attention to your adoption plan and don't ignore it. Just because the paperwork is done does not mean you don't have things to do. Stay in contact with your adoption agency is so important. Keeping them updated on changes in your family or just finding out where things are at with your adoption case helps keep that relationship current.
Courage: The adoption process takes a lot of this. You will need to open yourself up to others questions, opinions and remarks about wanting to adopt. I can remember telling many people we wanted to adopt and getting a great deal of support but also getting a few negative remarks. It wasn't always easy to hear but I had to remember those remarks usually came from those who were not familiar with the adoption process. It was always an opportunity to help educate them. Courage will help you through the unknowns of adoption and the experiences that come with it.
Faith: Believing you are doing the right thing, knowing this is the choice you have made for your family and staying strong in the knowledge that you are ready to adopt takes faith. Have faith in the fact that you have researched adoption, educated yourself and chosen the type of adoption that works for you and your family.
Organization: This is probably the less emotional task. It is keeping your paperwork organized, completing tasks (such as fingerprinting and document gathering) and making sure things are completed in a timely manner. This can take away the stress you may feel when faced with the paperwork required for an adoption home study.
Adoption is a beautiful blessing for many families. It is a sharing of lives and love, bringing joy and happiness to parents, families and children. I can remember feeling so lucky to have this beautiful baby in my arms and the love that instantly grew in my heart was astounding. Exploring all of your adoption options and learning as much as you can will help you make the best choices for your family. Adoption is amazing and I hope you will be blessed as we have been by adoption.
Family Connections, Inc. is a New York State authorized adoption agency that is Hague accredited. Family Connections provides home study services for domestic and international adoption, domestic infant adoption and post placement / post adoption services for families all across New York State. Family Connections is also a primary provider for adoption from Belize, Bulgaria, Honduras, Hungary, Jamaica, and Pakistan. If you would like more information about adoption click the link below to request a free no obligation consultation with and adoption professional or call Family Connections at 607-756-6574.