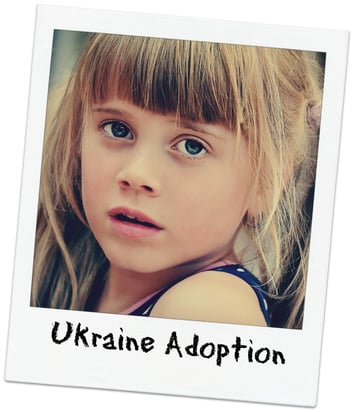 If you are considering adopting a child over the age of six-years-old, maybe adopting from Ukraine is a good option for you! Ukraine also have young sibling groups available for adoption! There are many children in orphanages in Ukraine waiting for their forever families. Family Connections, Inc. is now a primary provider for Ukraine adoptions. Below you will find more information about the adoption process in Ukraine:
Who can adopt from Ukraine?
Married couples over the age of 21 years
Adoptive parents must be at least 15 year older than the child(ren) they want to adopt
Adoptive parents must have never had parental rights terminated, annulled an adoption, or abandoned children either biological or adopted
Must meet the federal guidelines for finances
Must meet state and federal requirements for adoptive parents
What kind of children are available for adoption from Ukraine?
Healthy children ages 6 to 16 years old
Special needs children, 5 years old and under
Siblings groups 2 to 16 years old (one child must be older than 5 years old). The Ukraine government works to keep all siblings together. If a younger sibling is freed for adoption and the older sibling is not freed for adoption, the older sibling must give permission for the younger sibling to be adopted.
What is the typical cost of a Ukraine adoption?
The fees associated with an adoption from Ukraine include the cost of a home study, primary provider services, facilitator services and travel expenses. These costs vary according to the choices and differences in the process based on your state of residence and available services.
For a more detailed description of the fees associated with an adoption from Ukraine through Family Connections please see our Ukraine Fee Schedule. These fees vary from agency to agency.
Family Connections offers a free service to their clients through an Adoption Finance Coach. This service provides expert financial advice on raising the money needed for an adoption.
What is the process to find a child in Ukraine?
On your first trip to Ukraine you will have a scheduled appointment with the DFC to look through the listings of available children that are consistent with the children your home study has approved you to adopt. The book will give you the medical and social history of the child(ren) as well as a picture.
You choose the child you want to meet and you will travel to their orphanage to meet the child.
You will then have the opportunity to spend time with the child for 2-3 days before you decide to accept or decline the referral of the child. If you decline the referral of the child you could wait two to three weeks before receiving another appointment with DFC to view the available children listings.
If you decide this is the child you want to adopt you will then file adoption paperwork and wait for a court date. After you finalize the adoption, you wait ten days then file paperwork for immigrating the child to the US.
What services does Family Connections, Inc. provide?
Family Connections is a primary provider for adoptions for Ukraine
We provide home study services for all New York clients. Out of state clients will complete a home study in the state of residence.
Completion of the I600A application and support submission of necessary documentation
Preparation of dossier documents and authentication of documents
Referral to a vetted facilitator
Submission of dossier to Ukraine facilitator
Support in Ukraine, guidance and help navigating the in country adoption process and USCIS process.
Locating accommodations
Arranging transportation in Ukraine
Translation services
Travel Guide
Post adoption supervision and support
Lifelong support for adoptive parents and children
Family Connections would be happy to help you explore adopting from Ukraine and the options available to you. If you would like to make an appointment to meet with Anita or Dan to discuss your adoption options please call 607-756-6574 or 1-800-555-5556 or click on the link below.
Family Connections, Inc. is a New York State authorized child placing agency who has achieved Hague Accreditation from the Council on Accreditation. We provide home study and post placement/adoption services to families throughout New York State.