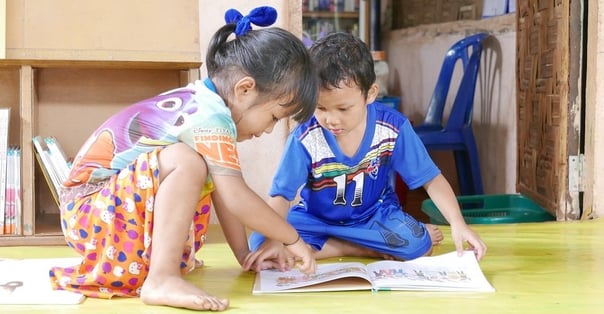 Have you been considering adoption?
Are you looking for more information about adoption and what this journey could look like?
Family Connections, Inc. can help!
Family Connections, Inc., is an authorized adoption agency that is Hague Accredited from the Council on Accreditation. For over twenty years this agency has been supporting families throughout New York State who are adopting children domestically and internationally. We would be honored to support your family's adoption plan or provide you with resources and support.
Please contact our staff at 607-756-6574 or email us at info@adoptfamilyconnections.org to explore your adoption options and to learn about the agency's services.
Family Connections, Inc. also would like to introduce you to
Tapestry Books
The same year that Family Connections, Inc. was founded, a wonderful adoption resource was born. In 1994, Tapestry Books became the first site on the Internet to specialize in adoption books and resources. More than twenty years later, Taspestry Books is still the premier book site for adoption classics and for cutting edge information on adoption related topics. With knowledgeable staff members and friendly and efficient services, Tapestry Books has become the complete literary source for adoptive families, birth families, adoptees, and adoption professionals.
Family Connections, Inc. refers all of its adoptive families to this wonderful on-line catalog of resources!
Tapestry Books offers a large array of highly acclaimed literature. These books range in topics from domestic adoption, international adoption, transracial families, LGBT families, birth parents, family support, adoptee perspectives, open adoption, and many, many more!
Unique to Tapestry Books, the Expert Viewpoint page lists many experts in the adoption and parenthood fields who offer up their viewpoints on particular topics.
In addition to books, Tapestry Books also offers an enourmous library of adoption-related articles and videos! All of these resources are available on the Tapestry Books website free of charge!
You can also follow Tapestry Books on Facebook and Twitter.
To learn more about the adoption services provided by Family Connections, Inc. please contact our staff or email us at info@adoptfamilyconnections.org.
We would be honored to support your adoption plans.