For the past year or so, Family Connections, Inc. has been providing Primary Provider services for families who are hoping to adopt a child from Pakistan. The children available in Pakistan can be very young infant children. This adoption opportunity provides a wonderful option for families or single men or women of Pakistani heritage to adopt a child.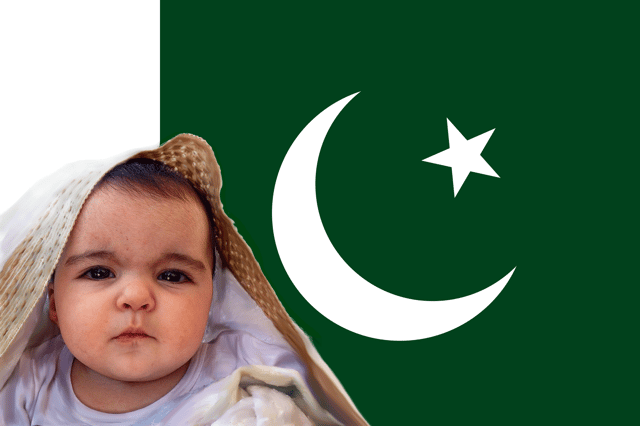 Most of the children adopted by US Citizens are children who have been abandoned and placed in government orphanages or in private orphanages run by charitable organizations. As your Primary Provider in Pakistan, Family Connections, Inc. will help you through the adoption process by providing you with an excellent attorney, Grace Kennedy, who will assist you with the legal advice needed for you to choose the orphan child that is available for adoption. The advice of the attorney Grace Kennedy also prevents you from obtaining guardianship of a child who is not a legal orphan as defined by the USCIS. The families that have returned with their children have expressed great satisfaction with the children they have adopted.
When you receive guardianship of a child in Pakistan the USCIS does not recognize the guardianship as a full and final adoption. Therefore any family that obtains guardianship of a child from Pakistan and subsequently receives a visa for the child to enter the United States must readopt the child in the United States. After the child is adopted in the United States, the child will receive US citizenship. You will have to apply to the USCIS for the citizenship certificate by submitting your US court's adoption order or decree with the N-600 form. You will received the citizenship certificate about six to eight weeks after submitting the petition.
Family Connections, Inc. is located in New York State near Syracuse and Binghamton. For your Pakistan adoption process, Family Connections, Inc. will help you locate a qualified home study provider in your area and will supervise the home study provider. No matter what state you live in, Family Connections, Inc. will guide you through your Pakistan adoption process step by step. From application to finalization you will have the services of a qualified and Hague Accredited adoption agency, an immigration attorney and an agency with experience in helping Pakistani families to adopt an orphaned child from Pakistan. Family Connections, Inc. has a track record of success. For information on how you can adopt from Pakistan check out our website or give us a call at 1-800-535-5556 or 607-756-6574.