Adoptive Family Profile for Steve & Heather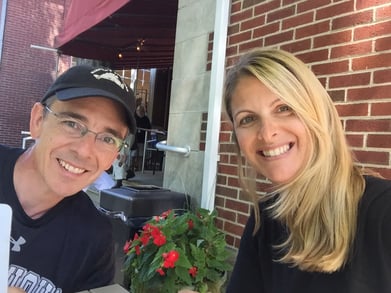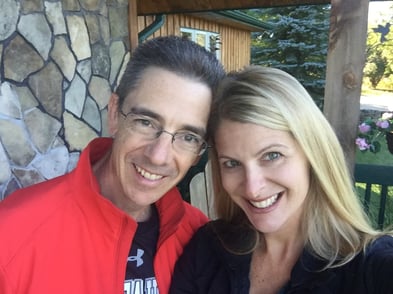 Introduction: Hello! Our names are Steve and Heather and we are so hopeful to complete our family through adoption. We have been together for almost eight years, and married for three years in September. While Steve has three children from his first marriage, we would really love to parent a baby together. We want to tell you about ourselves and our family so you can get to know us and decide if we are the right family for you. Thank you for taking the time to get to know us.
Parenting Philosophy: We feel that love and respect for one another is most important in our household. It is important to both of us that we model a healthy, loving relationship for our children. As parents, we work as a united front to make decisions for our three children. Our children understand that open communication is a key to all of our well-being. Children must trust their parents and feel safe in order to share their concerns, difficulties or questions. We want the children to know our family is our number one priority.
Our Family: We met close to eight years ago on a blind date. While I was not able to have children during my first marriage, Steve has three children from his previous marriage ages 19, 16, and 12. Matthew is 19 and just finished his first year of college. We are very proud of this accomplishment. Matthew continued to play the tuba in college, and we were able to attend his concerts. Danielle is 16 and entering her junior year of high school. She sings, plays the clarinet, piano and started violin lessons this past year. Danielle also likes to bike, hike, swim and run. Jason is 12 and is the child that likes to try everything. His favorite sport is baseball, but he also plays basketball and summer soccer. All of the kids are caring and kind people. They are really excited to have a new baby sibling to share our traditions, love and laughter with. We also have a close relationship with our parents, siblings, nieces and nephews.
Our Home and Community: We love our home in a nice quiet neighborhood in a suburb of Rochester, NY. Our neighbors watch out for one another, and email one another about concerns or opportunities in the neighborhood/community. Our house has four bedrooms and two and a half baths. Half of the time, we have two children here filling the space (as one of the three children is now living at college), and the other half, our house feels so empty. We live in a wonderful community where people support one another. There are so many beautiful parks and lakes nearby that we frequent during the warmer months. Our school district offers many opportunities for the kids in terms of the arts, music, academics and athletics.
Our Professions:
Heather- I have worked as a Special Education Teacher for 18 years. I always knew I wanted to help people in some capacity. My favorite part of my job is the relationship with my students. I work with teenagers who I learn from regularly. Additionally, I feel education is such an important part of a person's life. I also feel fortunate to work with a very supportive school community.
Steve- I work as a primary care physician in a small private practice in a suburb near our home. My partners and I pride ourselves on the quality of care that we provide to a very caring community. We take care of adults both in our office and in the hospital. I have been very fortunate to have such a wonderful group of people to work with over these many years.
Our Activities: When we met seven years ago, we bought kayaks and snow shoes so we would have activities to do together. I prefer the kayaks, as it means the weather is warm. Both of us enjoy being outdoors to run, bike, and hike (although Steve's a better runner than me). We also both like to read, watch a good movie and just hang out together at home. Steve is also a great cook, and makes amazing dinners for us on a regular basis. We are also both kind of obsessed with coffee. Additionally, we like to take family trips a couple times a year. We enjoy going to the ocean and exploring unique cities.
In Closing: We are so excited to adopt a baby, but we understand this must be a very difficult decision for you. I can tell you we are here to answer any questions you have, and promise to answer honestly. We will tell you we are both very open and accepting people and we are open to having a relationship with you post adoption if this is what you would like. Either way, we will honor your choice. Thank you for considering us as parents for your child. We would love a chance to meet with you and answer any questions. No matter what you decide we wish you well. Thanks again!