The Staff at Family Connections is Ready to Help You!
Meet Our Adoption Social Workers
Anita Stevens – Founder
I am married, the mother of three children who are grown and married and the grandmother of nine. I have a Bachelors Degree with a double major in Social Work and Psychology. I worked for another adoption agency from 1987 to 1992 when I decided to begin Family Connections,Inc., So I have over thirty years of experience in the adoption field. This experience has included domestic adoption placements in New York and in many other states, placement of children internationally from the United States to other countries and from other countries to the United States, and the preparation of home studies for over twenty-one different countries. I have worked with families who have adopted newborn infants to teenagers. I have traveled to Guatemala, Vietnam, Russia, and Kazakhstan and helped hundreds of families prepare their international dossiers. I am truly passionate about helping families and available children find each other, fall in love and work through the attachment process of adoption. To reach Anita call 607-756-6574 or email anita@adoptfamilyconnections.org
______________________________________________________________________________________________________________
Daniel Stevens, L.M.S.W. – Adoption Social Worker/Ukraine Coordinator,
Executive Director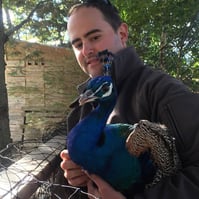 In May of 2017 I graduated with a Master in Social Work from Western New Mexico University. In 2004 I graduated with a bachelor in Political Science with a Concentration in Law and Justice from SUNY Cortland. Family Connections has been an integral part of my life since I was nine years old. Having an adoption agency founder as a mother has placed adoption social work as a foundation to my personality. While attending SUNY Cortland, I helped as an administrative assistant at Family Connections for two years before graduating. Before returning to Family Connections I have had other life experiences that have directed my path back to Social Work. I have three biological children with my wife and we hope to adopt in the near future. I am really excited to expand services at Family Connections to include individual family counseling services focused on adoption support in the near future. Please do not hesitate to contact me at Family Connections.
---
Angela Hays, MS – Adoption Case Worker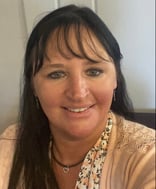 Angela Hays is a graduate of Walden University with a Master's degree in Human Services with a concentration in Family Intervention Services. Angela has worked in the field of human services in different capacities for over six years. Angela's passion for adoption stems from working with children in foster care, helping to find them permanency. Angela enjoys learning about supporting adoptive parents. She is currently enrolled with NTI training though the Center for Adoption Support and Education.