Adoptive Family Profile for Joe & Ashley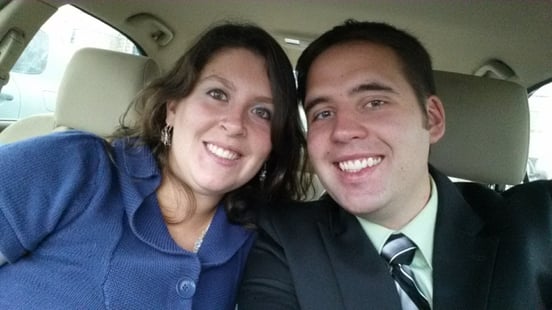 Introduction: Hello! We are Joe and Ashley and we are looking forward to becoming parents and expanding our family through adoption. We admire you for your courage and strength in making such a difficult decision. We want to sincerely thank you for the honor of considering our family for your child. We hope that if you select our family, that you feel a peace in knowing that we will do everything in our power to provide a lifelong, nurturing environment for a child.
Parenting Philosophy: We will strive to be supportive, loving parents who will support our child in any endeavor and encourage them to reach for their dreams, just as our parents did for us. It is important for us to raise our child to be respectful to others and to be caring and compassionate humans. We want to show our child how to be present in the moment and to enjoy the small things in life, such as, dinners at the table and conversations with loved ones. We also hope to teach our child how to be responsible, and equip them with the skills to be able to be independent and contributing members of society.
Our Family: We met when we were in 6th grade in our hometown and became high school sweethearts. We have been together for 15 years and have been happily married for 8 years. Our little family includes our dogs and cat, who are quite spoiled.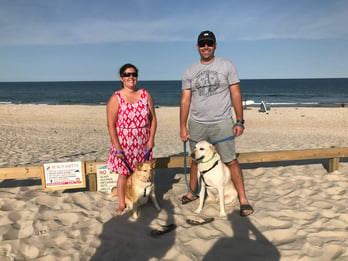 Coming from supportive and involved families, we have learned what it means to truly be loved. Most of our family lives within a 20-minute drive from our home and is there to support us in the blink of an eye. Ashley's parents are looking forward to being grandparents for the first time and taking their grandchild to diners, pancake breakfasts, and baseball games. Joe's parents are looking forward to having more grandchildren to join their three granddaughters in getting ice cream and going camping. We both have a brother and sister who are looking forward to being aunts and uncles, who would share their interests in antiquing, fishing, sports, and carousels. Our own aunts, uncles, and dear friends of the family are also looking forward to spending time with our child and joining us on trips to the zoo or other fun activities.
We frequently have family get-togethers and even go on family vacations, such as traveling to Assateague Island, many New York State Campgrounds, Maine, and other locations. Both of our families come together several times during the summer and have barbeques at our cottage on a small lake in Upstate New York. At these get-togethers, our families cook together, fish, swim, and enjoy each other's company. Our nieces particularly enjoy fishing and swimming off our dock and kayaking and canoeing around the lake.
Our cottage brings our family closer together. Each year, we host our Christmas breakfast and invite our extended families to gather together for delicious food and family time. We typically have 30 family members visit us for Christmas breakfast and it gives us an opportunity to stay close with our extended family of many aunts, uncles, and cousins.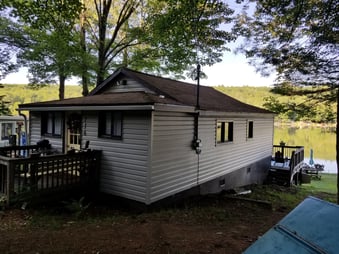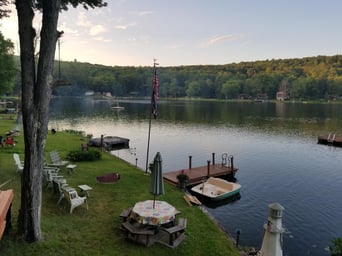 Who We Are & Our Professions: Ashley has always wanted to be a teacher and was drawn to special education because of her sister, who was born with down syndrome. She has worked as a special education teacher for 9 years. She has spent time as a preschool special education teacher and as a teacher of children who have severe disabilities and are medically fragile. She is currently working in the school district in our home town. Our child will have the opportunity to attend this school district, which is rated as one of the top districts in the state and has received many prestigious awards.
Joe describes Ashley: Ashley is a kind and compassionate human being. Her skills as a dedicated teacher will serve her well as she takes on the role of mother. Her passion for family never ceases to amaze me. I'm lucky to call her my wife and best friend.
Joe followed in both his parents' footsteps and found a career that combines healthcare and engineering. He has worked in the healthcare field as a radiographer in a local hospital for 12 years. He is currently the supervisor of the Interventional Radiology department. He is very caring and helps critically ill patients feel at ease during life-threatening illnesses.
Ashley describes Joe: Joe is a man who goes above and beyond to provide for his family's every need, most importantly emotional support. When watching him play with our nieces and friends' children, his smile lights up the room and it is evident that he loves children. He is a true family man.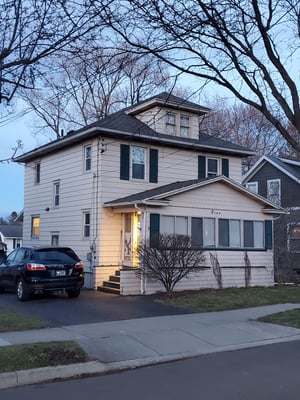 Our Home and Community: We live in a century-old home that we have restored with our own hands back to its original beauty. Our neighborhood is wonderful and our neighbors are very supportive of our desire to adopt. On any day of the week, people are having conversations on the sidewalks while walking their dogs. Our neighbors watch out for each other and have a neighborhood get together in the summer. There are several young children on our street. Our house is close to a park with a swimming pool and playground. We live in a great community in Upstate New York that offers many educational activities, such as museums, zoos, painting classes, and theaters. There are also many recreational activities, such as sports stadiums, bounce houses, roller skating rinks, and carousels.
Our Interests & Activities: We spend a lot of time together and have mutual interests in several hobbies and sports. All year long, our favorite activity is cooking together. We love to cook and host gatherings with our friends and family. In the spring and summer, we play and coach adult slow pitch softball with our friends. We also have coached 9-12 year old girls in softball and help out with our local baseball concession stand. We also love to spend time outdoors and spent most of our free time kayaking, fishing, and swimming at our cottage at the lake. We also love to take our boat and camper to the Finger Lakes and spend time with our family and friends. Joe loves to golf and Ashley loves to garden. In the fall and winter, we bowl together with Joe's father in a local bowling league.

In Closing: While we are excited to grow our family, we also can't imagine how difficult this decision is for you. We promise that we will love your child unconditionally. We will raise your child to know that he/she has a loving adoption story. We promise that your child will know that you did one of the most selfless acts by choosing adoption. We want you to know that we will cherish your child and give your child a life filled with joy, compassion, and love.
Again, we want to thank you for considering our family for your precious child. We are willing to meet with you to answer any questions you may have. Thank you again!
With sincere gratitude, Joe and Ashley