Adoptive Family Profile
for
James and Maureen



---

Hello and welcome to our profile page!
We are James and Maureen (and Nola, the lab), and we are hoping for the gift of parenthood through adoption.
We went to the same high school, four years apart. Our paths never crossed until we were in our 30's. Due to the fact we grew up in the same town, we had an instant connection of shared experiences. We quickly discovered that we have shared values. After a year of blissfully dating and getting to know each other on a deeper level, James knew he was ready to take the next step. The stars were aligned because he proposed 35 years to the day that Maureen's dad proposed to her mom. We've been happily married since October 21, 2017.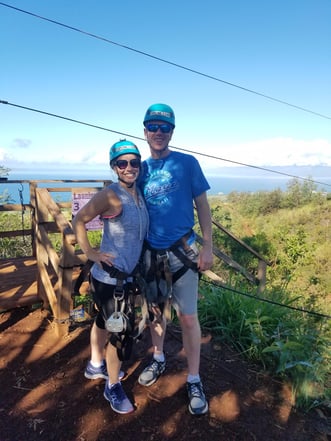 We are an energetic couple with a deep love of life and passion for our community. We love to travel, spend time with family and friends, and go to the theater/live sporting events. We really enjoy the small moments in life as well like watching movies, coffee dates, and game night. Our dream now is to create a family to share the joy and fulfillment we have discovered in each other. We have so much more love than we knew was possible, and we want to share that love with your child.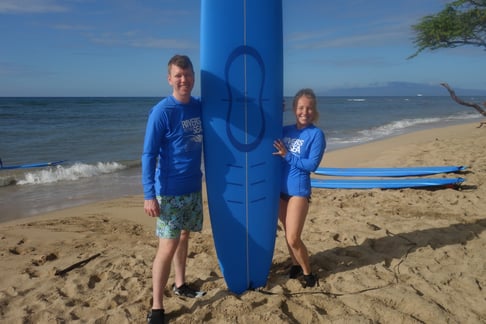 We love our life together and we can't wait to welcome a new addition to our family. We are blessed to have both sides of our family fairly close to our home and we get together with them at least once a week. We are looking forward to family game nights, going to cultural events in the community, as well as exposure to events based on the child's interests. We are anxiously awaiting starting new traditions as a larger family.
Our philosophy in parenting is working to develop the social/emotional, behavioral and academic well-being of the child. We both came from strong, loving, supportive families and plan to pass along the wisdom and safe environment that we were both fortunate to experience growing up. We want our child to be a polite, compassionate, independent, global citizen and we plan to provide all the support needed.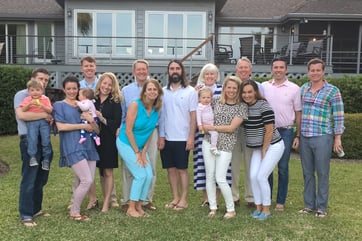 Our close Family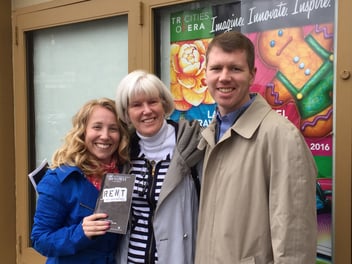 Our home is situated in the Southern Tier of New York. We just moved into our new home with our yellow lab, Nola. Our home is on a quiet dead-end street, perfect for playing outside with the neighbors. We enjoy our backyard whether we are grilling for our family, or sitting by firepit entertaining friends. It's the perfect place to run and play as we often do when we have guests.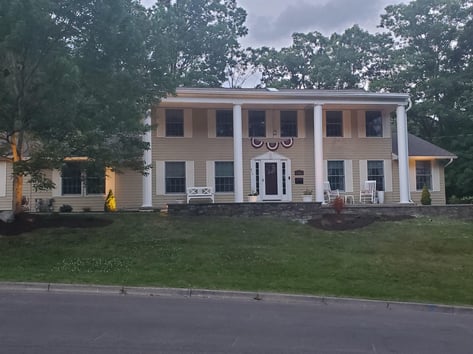 We enjoy walking our dog Nola and biking in the neighborhood as well in local parks and on vacations. We have a wonderful local park with a carousel, and the school Maureen works at is just down the road. It is fully equipped with two playgrounds. Other child-friendly community places include the zoo, Discovery Center (play), and local farms with ice cream stands and festive activities.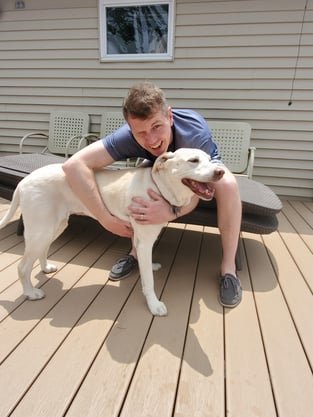 James is part of a family-owned distribution business. He has the availability to spend more time at home once we become parents. Maureen has taught kindergarten for the past 15 years and plans on taking an extended leave when we become parents.
We are ready to give our unconditional love to a child and grow our family through the miracle of adoption. We can't begin to imagine what this process and the difficulty might be for you. We would be forever grateful to be chosen by you to raise your child.