Adoptive Family Profile
for
Brent & Michelle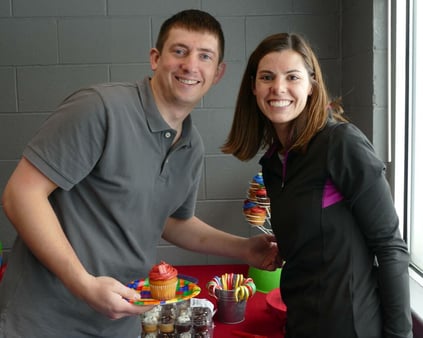 Hello & welcome to our profile page! We are Brent & Michelle and we are so excited to expand our family once again through adoption and welcome a child into our home. We want to thank you for taking the time to read about us as you make this courageous decision. We hope to tell you a little about ourselves and give you a glimpse of our family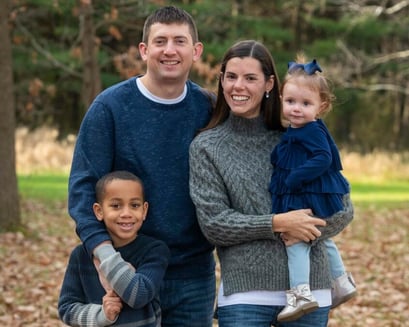 Our Family & A Little About Us:
We first met 11 years ago when we were introduced by Michelle's sister. Although our journey began as friends it wasn't long before we started dating. We quickly learned how much we had in common and knew we were meant to be together. After about 2 years of dating, Brent proposed and we were married on June 7, 2014.
We both come from families with older siblings so we have always wanted a bigger family. We first became parents through guardianship and last year we adopted our daughter. We love every minute of being parents and our kids are so excited to have a little brother or sister join the family!
We have lots of fun family traditions we cannot wait to share and expand upon with a new little one. We love doing anything together as a family, especially swimming in our pool, cutting down a Christmas tree, going to local parks and playgrounds, taking day trips, and spending holidays together.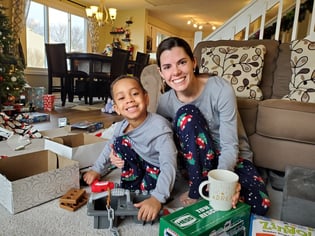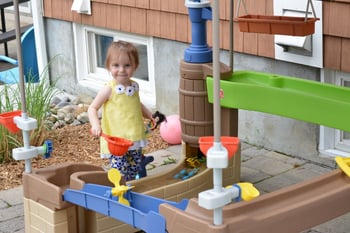 We are very close to family and love spending time together regularly with aunts, uncles, cousins, and grandparents.
Everyone is anxiously awaiting another little one to join the family.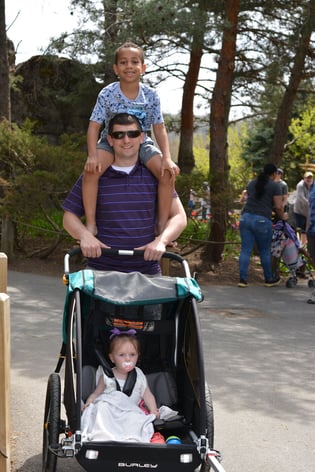 Meet Brent:
"Brent is an amazing dad!
He is always ready to play & makes life fun.
He is patient, thoughtful, kind, & loyal.
He is never afraid to get down on the floor & play to play with our kids. Brent is active & loves sports.
He can often be found enjoying the outdoors.
He is smart & loves to create & build things. I know that he will support & love our kids through all the moments of life."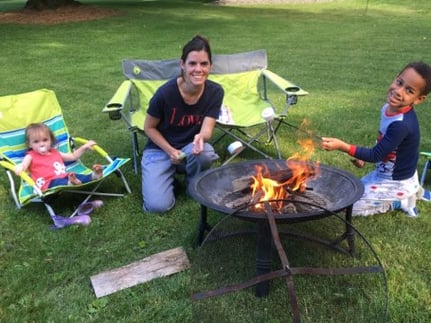 Meet Michelle:
"Michelle is an amazing mom!
She loves our kids, is creative & passionate about life. Michelle loves throwing parties, baking, crafting, photography, and being outside. Michelle is strong, warm, compassionate, and is never afraid to try new things. People around her love her sense of humor & authenticity. Michelle is deeply committed to our family & will always sacrifice, love, and care for her children."
Parenting Philosophy:
Our friends and family tell us we have an abundance of love in our personalities and skills. We feel the hallmarks of parenting are healthy role-modeling, listening, and being honest, loving, and respectful. We also feel it is
our job as parents to be supportive no matter what. We are also open to post adoption
contact if that is desired.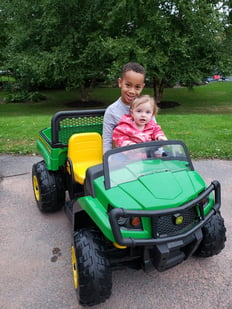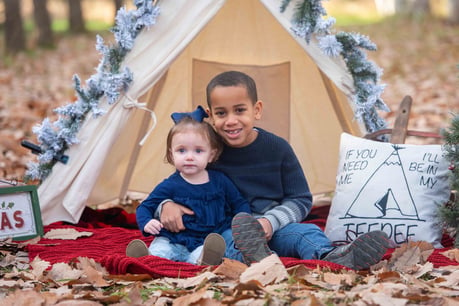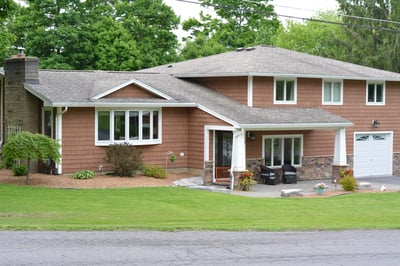 Our Home:
We recently
bought our house and it is the house Michelle grew up in. So it will be extra special to us to raise our children here too! We live in a quiet neighborhood in Central New York. We have a large backyard with a pool, swing set and lots of room to run and play. Friends and
family are always welcome and we love hosting get togethers and holidays throughout the year.
Our neighborhood is peaceful
and child-friendly where the kids in the neighborhood get together often to play. Our community has many local libraries, parks including a splash park, and other child friendly activities such as museums, local bounce houses, zoos, and lakes.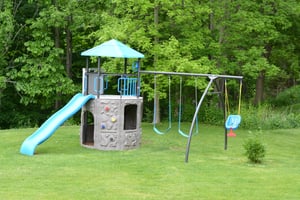 Our Professions:
Brent is a structural engineer at a local firm in our community. Michelle owns her own therapy practice as a marriage and family therapist helping children and families. Both of our jobs are flexible and family friendly allowing us to put our kids and family first!
Our Activities:
We are a very active family who love spending time outdoors. We enjoy day trips and all things water. Some of our favorite activities include biking, hiking, going to the beach, local playgrounds and mini golfing. Most weekends in the summer we can be found hanging in our backyard with food, family, and friends.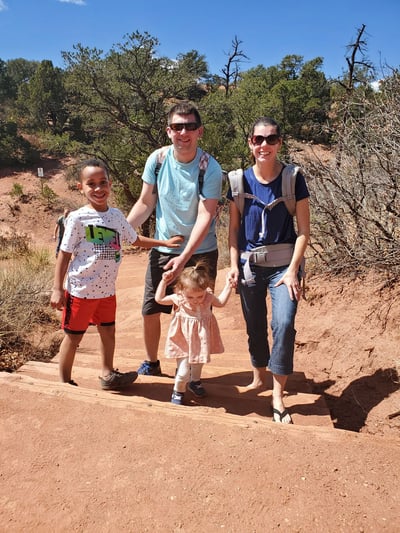 In Closing:
More than anything we want you to know that if you choose us to adopt your child,
we will love them with all the love, safety & security, and joy we can provide.
Thank you again for taking the time to learn more about us and considering our family. We hope this book gave you a glimpse of us and how your child would become a part of our family.
We wish you all the best in everything you do,
Brent & Michelle