Post-Adoption Support Services and Counseling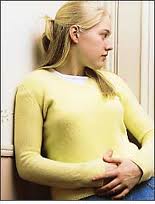 After the adoption, Family Connections will be there for you throughout the life of your birth child.
If you need post-adoption counseling services, our agency will arrange for you to meet with a qualified counselor experienced in adoption (and pay for the service).
If you need help getting to doctor's appointments or counseling sessions we will be happy to pick you up and take you to any needed appointments or provide you with taxi fare.
If you have a post adoption contact agreement with the adoptive family and need to arrange for a face-to-face visit with the family, we will help you set up the visit (and go with you if needed).
If you need an empathic listener, we are always available to support you!