Get Answers to Your Questions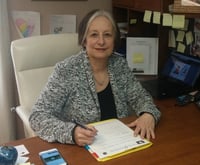 With over thirty years of combined adoption experience, our New York adoption agency is prepared to provide you with the information that will help you choose your adoption path. Adoption information can often be confusing, overwhelming and outdated; let us help you sort it out.
Anita F. Stevens,
Founder of Family Connections, Inc.