International Adoption As An Option for Your Adoption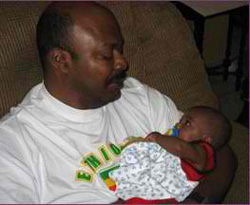 Family Connections, Inc. is an authorized New York State adoption agency that has achieved Hague Accreditation from the Council on Accreditation. The Agency offers a full range of adoption services for dual parent and single parent households adopting internationally. Family Connections, Inc. supportes families throughout New York State from Buffalo to Rochester to Syracuse to Albany to Binghamton to New York City to Long Island and so on.
NOTICE TO INTERNATIONAL ADOPTIVE FAMILIES
On December 23, 2016 the USCIS is raising the fees for obtaining a Certificate of Citizenship and submitting I-600/600A and I-800/800A applications. The Certificate of Citizenship fee is going up by $620, and the I-600/600A & I-800/800A are each going up by $55.
If you have been putting off submitting any of these applications, you must submit & have them postmarked by December 23 to avoid paying the higher fees. See the USCIS website for more information.
The Agency works collaboratively with international adoption placement agencies (aka Primary Providers) across the United States to bring orphans from foreign countries home into loving families. Family Connections, Inc. has supported families adopting children from around the world for over twenty years. The Agency has supported families who have adopted from China, Vietnam, India, Russia, Ukraine, Ghana, Ethiopia, Guatemala, Lebanon, Pakistan, Bangladesh, Liberia, Marshall Islands, Jamaica, Dominican Republic, Haiti, Thailand, Uzbekistan, Kazakhstan, Republic of Georgia, Poland, Azerbaijan, Uganda, Cambodia, Columbia, Mexico, and the Democratic Republic of the Congo.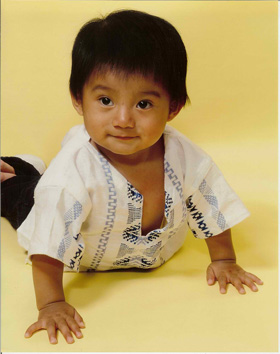 For parents wishing to pursue an international adoption, Family Connections can provide:
Free Financial Coaching services to help you afford your adoption. Our Adoption Finance Coach will help you create a comprehensive and customized financial plan for your adoption.
International home study services Please know - starting July 2014, all home studies for international adoption (Convention and Non-Convention countries) must be conducted by Hague Accredited agencies. Family Connections, Inc. has acheived Hague Accreditation from the Council on Accreditation.
Counseling and guidance regarding available international adoption programs
Referral to international adoption placement agencies (aka Primary Providers)
Primary Provider services for Pakistani families adopting from Pakistan
Technical assistance regarding international adoption paperwork requirements
Assistance with processes required by Citizenship and Immigration services (USCIS)
Assistance with dossier preparation and authentication
Referral to adoption support networks
Introduction to other families who have adopted internationally
One-on-one training and referral to on-line training providers
Post-adoption placement supervision consistent with country specific requirements
Assistance with adoption finalization
The agency has licensed social workers throughout the State of New York to meet family needs statewide. The Agency's Social Workers are parents through international adoption and/or have travelled to foriegn countries to support clients. Several members of the Agency's staff and Board of Directors have adopted children internationally (including children with special needs) making Family Connections' commitment to international adoption strong.
Over the Agency's long history of services, we have developed strong relationships with excellent medical, social, therapeutic, and psychological resources for families who have adopted internationally. Our staff advocates for children and families with the schools, medical providers, and intervention service organizations.
The Agency's staff has presented various international adoption topics at conferences and has published articles regarding international adoption in a national adoption magazine (Adoption Today). In addition, our Agency's Magazine (Family Connections) publishes educational articles for prospective adoptive parents and our Agency's weekly blog features international adoption topics.
The Agency supports international families throughout their life-time. The Agency hosts an annual picnic where families can share their joy and adopted children can tell their stories and make friends. In addition, the Agency remains in contact with many families and assists them as their child grows and develops.
We would be thrilled to support your international adoption plans, please call us at 1-800-535-5556 or (607) 756-6574. All calls are confidential.
| | |
| --- | --- |
| | Family Connections, Inc. has acheived Hague Accreditation from the Council on Accreditation (COA). The Agency is proud to be able to provide home study and post-placement/adoption services for families adopting from a foriegn country and to provide Primary Provider services for families adopting from Pakistan. |
Related Articles: