Adoptive Family Profile for Jason & Kristy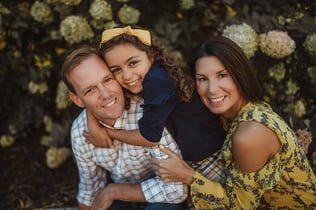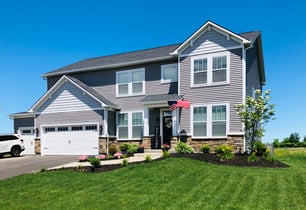 Introduction:
Hello. We are Kristy & Jason and appreciate you taking the time to get to know us. We have been married for seventeen years and live in a suburb in Central NY. We have a strong relationship built on friendship, love, trust, and respect for one another. We are incredibly honored that you've chosen to consider us as parents and hope that this profile provides you with an idea of who we are, what is important to us in life and the type of life we could provide for your child.
Parenting Philosophy:
We recognize how important it is to be patient, supportive and encouraging along with the importance of consistency and positive reinforcement for our child's everyday accomplishments. We want to support our child's self-esteem and unique potential. We plan to raise our child with values that reflect respect and caring for others, responsibility for ones actions and the importance of following your dreams. Since we value a good education, we will support and promote our child's learning potential and hope that college will be in their future. Our child will grow up knowing their special adoption story and what a tremendous gift you gave.
Our Family:
We are fortunate to have the love and support of our wonderful families. Jason and I are close with both of our families and get together often for family dinners and to celebrate all holidays and special events. Our entire families would be honored to love, support, and care for any child that was placed in our lives. They are all anxiously awaiting another child to join our families that we can shower with unconditional love and provide an environment for them to grow and thrive in.
We are so blessed to have our "little angel". Elle has brought us so much joy and unconditional love. Elle is the center of our lives and makes every day more special than the last. She is a happy, social, confident, active and loving little girl who we love beyond measure. All of our moments with Elle are cherished and we are amazed by how much she has grown and developed. We love being parents and are looking forward to having another child join our family!
Our Home:
We live in a friendly suburban neighborhood filled with several young families and children. Our two story home was built in 2017; has 3,000 square feet of living space and sits on a nice spacious lot. A typical day in our neighborhood is filled with play dates, the noise and laughter of children playing. The area is filled with activities such as children's playgrounds, nature parks, museums, sports teams, excellent educational institutions and colleges.
Our Professions:
Kristy works in higher education as a Career Services Counselor and loves working with the students to best assist them with their educational journeys and professional careers. Jason works as a Regional Sales Manager for an energy company.
Our Activities:
Kristy enjoys exercising, hiking, dance, music, going to the beach, and spending quality time with our daughter Elle, family and friends. Jason also enjoys exercising, playing soccer on a club team, running in local races, biking, swimming, hiking, going to the beach, and spending quality time with our daughter Elle, family and friends. Elle loves to sing, dance, ice skate, play with dolls, cook, run, listen to music, read books, play with friends, go to the beach, and participate in all outdoor activities. We also love to travel and have been to so many places together; it is hard to even keep track of all the wonderful experiences. Usually we take two big trips a year to explore new areas and visit family. Some of our favorite trips were to Mexico, Texas, Disney World, Hollywood Hills, an Animal Safari in Texas, and the deserts in Arizona. We look forward to giving our child all of the adventures we have shared and more.
In Closing:
We can hardly imagine what a difficult decision you have to make. We hope for the strength and grace to guide you in making the best decision for yourself and your child. If it is our destiny to care for the life you bring into this world, our child will know that a strong and courageous person, whose love is selfless, was responsible for making us parents. We promise to provide a home full of love, laughter, and the encouragement to achieve dreams- for us and most importantly the child you entrust to us.
We cannot wait to take the next step in our adoption journey and share our lives, our families, and our unconditional love with the child we have been waiting for. Thank you for considering us and please know that you are in our thoughts as you make this decision of a lifetime.
With love and hope,
Kristy & Jason