Adoptive Fami
ly Profile for Paul & Lindsay

Introduction:
Hello, we are Lindsay and Paul, born and raised in Upstate NY. We grew up as childhood friends. Friendship turned to love when we became college sweethearts. We have been together for 13 years and married for 9 years. We have three wonderful sons, but still feel as though a piece of our family is missing, an empty chair at our table that needs filling. Four years ago, a dream was placed in our hearts to complete our family through adoption. Our home is always bustling with love and laughter and we will provide your child with a secure and happy childhood. Thank you for your courage, time, and consideration.
Parenting Philosophy:
We provide our children with experiences and opportunities to discover who they are. We encourage individuality, imagination, and creativity. We teach them the importance of education and learning but also to have fun and enjoy the journey. We tell our sons often that they can be anything that want to be in life, achieve any dream, and that the impossible can be possible. We cherish the small moments we have with each child individually, love them fiercely, and teach them to be humble, just, and kind.

Our Family: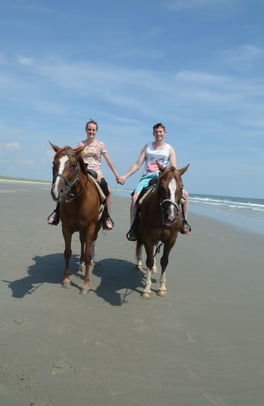 Our three sons have a close bond, however they tell us often that our family is not complete yet. They long for a baby sister or brother. They are very excited about the possibility of becoming big brothers. We are extremely close with our extended families and we all live in the same community. Our children are growing up with cousins who are more like siblings. We have regular Sunday family dinners, wonderful holiday traditions, and even take vacations together. We come together for every momentous occasion and celebration. We feel incredibly lucky to have such close-knit, loving and supportive families.
Our Home and Community:
We live in a cozy family friendly suburban neighborhood nestled close to the shores of a lake, yet 15 minutes away from a city. We grew up swimming and exploring this lake and that is how our sons spend their summers as well. We have almost a full acre of wooded property with a swing set, playhouse, and sand box. We also have a nice area for campfires. Our boys love collecting rocks and treasures that they find on our walks. Our diverse community has many trails for biking and adventures as well as a weekly farmers market that we love to frequent. The city offers restaurants, historic landmarks, and an old theatre where we enjoy watching movies and plays.
Our Professions:
Paul graduated with a Bachelor's Degree in Criminal Justice. He has been serving and protecting the streets of our community as a Police Officer for 9 years. Lindsay graduated with a Bachelor's Degree in Communication Studies. Lindsay chose to be a stay-at-home mom for all three sons and intends to do the same for this new child. Although Lindsay stays at home she finds time to write a blog and is active in a local charity that is near and dear to her heart.
Our Hobbies:
Paul enjoys outdoor activities such as camping, kayaking, and running. Lindsay enjoys reading, writing, biking, and swimming. We have a garden in our backyard where we grow delicious fresh veggies every spring. We both love the beach and especially the ocean. Every year we look forward to our annual family vacation to Myrtle Beach, South Carolina. We rent a house with our family where our children love to boogie board, collect seashells, and fly kites. Our family loves movies! Every week we have a family movie night, where we are able to spend time together, as a family. We value spending this precious time together.

In Closing:
We feel both humbled and honored about the possibility of completing our family through adoption. It would be a privilege to raise and love a child who would grow up having three protective and caring big brothers as well as abundant affection and opportunities. We want to thank you from the bottom of our hearts for considering us as prospective adoptive parents.