Adoptive Family Profile for Gerald & Sarah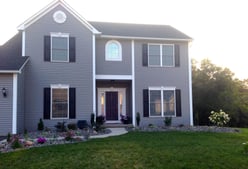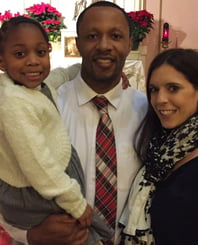 Introduction:
Hi! We're Sarah and Gerald. Thank you for taking time to get to know us through the Family Connections website. We are eager to welcome our second child through adoption. We know in our hearts that our family is meant to grow and we are hoping to share our love and commitment with another child. If you choose us, we promise to provide a safe, secure, and happy home for your baby. We have been married for ten years and have been together for fourteen. We have a sweet, energetic six-year old daughter who came into our lives through adoption and who is also excited for our family to grow.
Parenting Philosophy:
We believe in love, respect, kindness, and perseverance and hope to instill these values in our children. As a family, we approach each day with love, laughter, and compassion. Your child will be encouraged to try new things and to explore individual interests and abilities.
Our Family:
We support each other in all that we set out to do and work as a team. We are very close with our extended family.
Sarah:
My parents live down the street. Both of my brothers are married with young children and live just out of state. My sister lives just out of state as well. All three of my siblings and their families make regular trips home to visit.
Gerald:
My sister and brother-in-law have three young children. They live close to my mom and live just over an hour's drive from our home.
Family is very important to us. We all make a special effort to stay connected with lots of visits during the year and especially during times of celebration. We understand the value of family tradition and are open to passing along traditions that you hold dear as well.
Our Home and Community:
We live in a friendly, suburban community in a quiet neighborhood in Central New York. Our street has many young families whose children play together. Just around the corner from our home is a community park where we often played basketball and now spend our time watching our daughter play. There is a great playground and the park is filled much of the year with kids playing pee-wee soccer, little league baseball, and Pop Warner football. Up the road from us is a farm where we've gone to feed the animals, pick berries, and find the right pumpkin to decorate for Halloween. Our school district, where we both enjoy working as teachers, is well respected for its dedication to students' success. Our warm and welcoming school system is a good representation of our entire town.
Our Professions:
As teachers, we have the opportunity to be home with our children after school and all summer long.
Sarah:
I am a second-grade teacher and have been teaching second grade for thirteen years. I have also taught fourth, fifth, and sixth grade and have coached cross-country and lacrosse. I work to motivate my students to do their very best in whatever they try. I have great respect for them and I genuinely care for their wellbeing as well as their academic growth. When our second child arrives, I plan to work part-time as we welcome our baby into our home and our family.
Gerald:
I am a middle school special education teacher and an assistant high school football coach. I try to take a calm, patient approach and encourage my students and players to be their best. My expectations for the children I work with are consistent and fair and I strive to be a positive role model for them.
Our Hobbies:
We love to spend time playing outdoors as a family, taking walks, and riding bikes. We also like having family and friends over, especially for barbecues in the summer weather. We enjoy being in each other's company in whatever we do and appreciate our time together.
Sarah:
I like to garden, paint with watercolors, and am training to be a yoga instructor.
Gerald:
I enjoy playing basketball, working out, and coaching.
In Closing:
We are grateful that you are taking the time to learn more about us. Please know that our hearts are wide open. We have so much love to give. Our daughter wishes so much to be a big sister and will be the most amazing big sister any sibling could ask for. If we are meant to be the adopted parents of your child, we will work with you in the way that you choose is best. We honor you as you move through this important decision and trust that your heart will guide you to the perfect family for your child. We hope in our hearts that we are that family.